This page last updated on February 16, 2018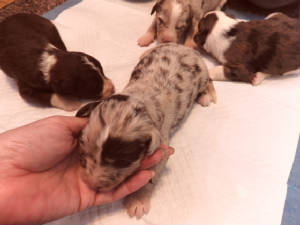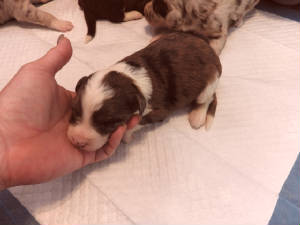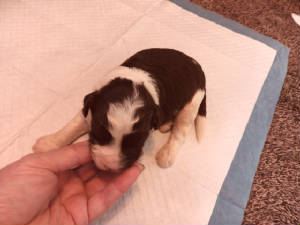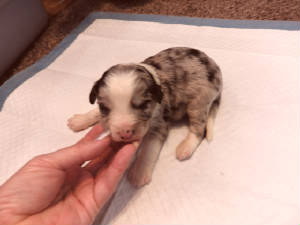 We raise very few Aussiedoodles in a given year, but they are such a favorite of ours ! Find us on Facebook at "Regal Kennel" to see what owners of our Aussiedoodles have to say about their pups/dogs. Amazing temperaments, smart, loving, fun.
Zoe and Vanner are proud to announce the arrival of an incredibly fabulous litter. They will be ready for new homes on March 19th to March 26th, 2019. Gorgeous colors ! Video and pricing information to come soon.
See the females in this video: https://youtu.be/bSFxnW7apOw
See the males in this video: https://youtu.be/JWemiLRFZDU