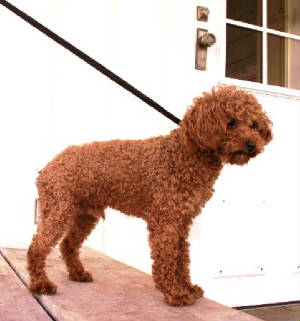 This is Red E Freddie, a former Stud Toy/Mini Poodle. He is the grandfather to many of our puppies.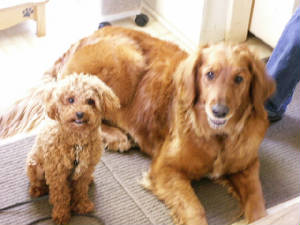 Freddie next to a visiting Golden Girl.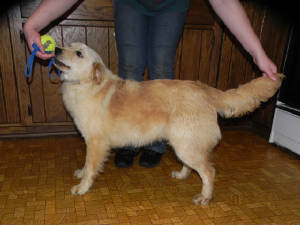 Scout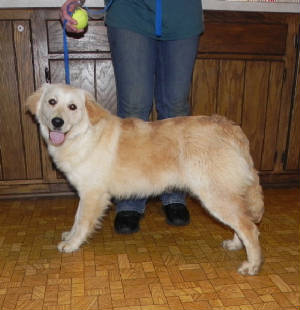 Scout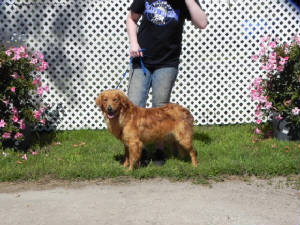 Rocky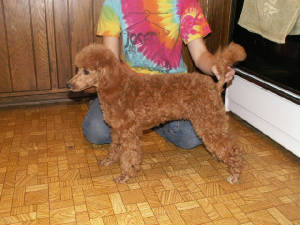 Our Apricot Miniature Poodle "Cognac" - 15 pounds of gentleness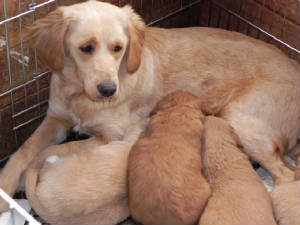 Cameo, Female Mini Retriever, 30 pounds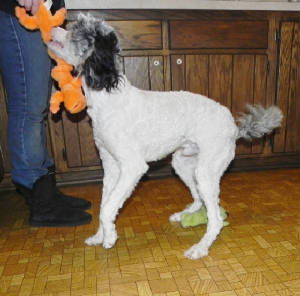 Vanner our very rare Moyen Blue Merle Parti Stud !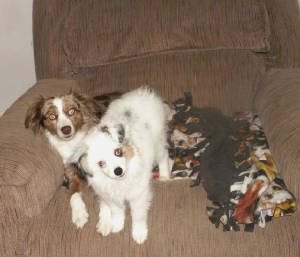 Pepper and B.B., our Toy Aussies - both are retired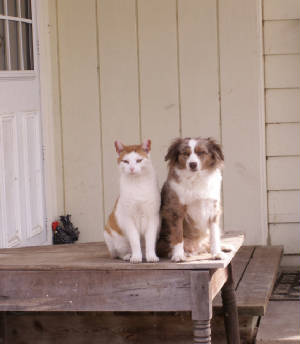 Pepper sitting with our cat Dru.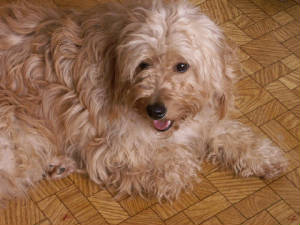 Hazel, an F1 Mini Goldendoodle - retired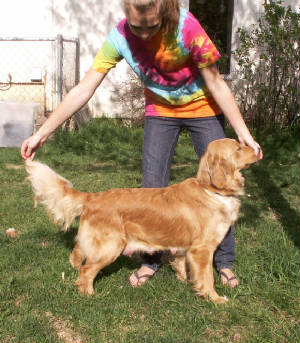 This is Greenely, our gorgeous Golden Retriever. She was part of our foundation line for our Mini's