We have started to work on the development of a Miniature Retriever !
.
Our goal is to produce a replica of the full size Golden Retriever,
but in a smaller to much smaller package!
.
If you are like our family, you LOVE LOVE LOVE Golden Retrievers. But if you are also like us, you don't necessarily care for their LARGE size!
.
All of our personal Mini Retrievers and the offspring that we offer for sale have a MINIMUM of 50% Golden Retriever in their background. (Some litters are 62.5% and on a rare occasion 75%)Most all of the pups that we offer for sale are the result of a Mini Retriever being bred to a Mini Retriever (unless otherwise specifically noted). Meaning, our Mini Retriever litters are not a simple cross of two different breeds. Our pups are a part of an advancing "breed" creation. As a Professional Canine Breed Developer, our work is about the continual advancement and betterment of the breed. Each litter is planned to combine certain specific qualities of two different parent dogs so that we can choose a puppy from the resulting litter that presents with the qualities that were strived for. The pup we choose will become a future parent dog to continue the advancement of our very unique and rare breed of dog. This is history in the making.
.
Our Mini Retrievers are fabulous dogs, smart, sweet natured, loving that have proven to be great with children and other pets. We personally raise our dogs up with cats and they all get along fabulously.
.
Our Mini Retrievers have been reported staying as small as 20 pounds and have gotten to be as large as 50 pounds. Our average is 35 to 40 pounds for an adult size.
.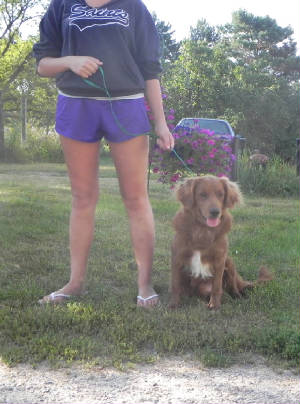 This is Tucker, see him in this video: http://www.youtube.com/watch?v=j1AUXTCP6-c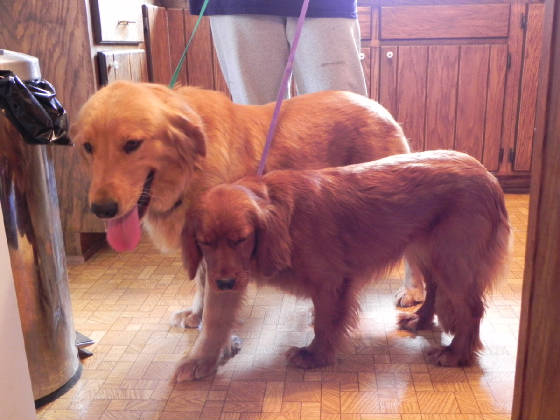 Maggie a full size Golden standing next to Sophie, a full grown Miniature Golden Retriever
I can pick Sophie up if I need to and carry her in my arms a short distance. I can hardly pick up Maggie's front!! Maggie can "counter surf" and help herself to things, where as Sophie cannot. These little ones are just such a great size to deal with ! But still a good medium sized dog so as not to seem "too delicate". A nice all around family dog.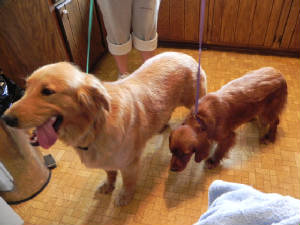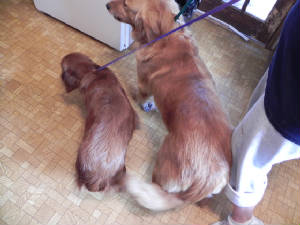 Here is a video showing a full size Retriever along side a miniature Retriever: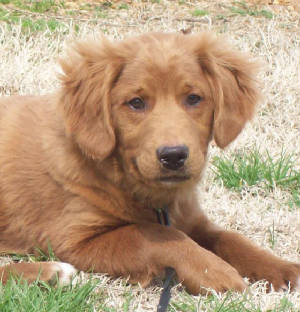 Tucker when he was a pup.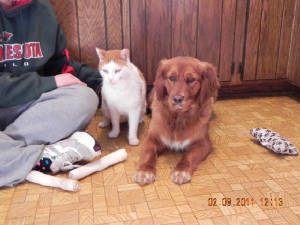 Daisy, a Miniature Golden Retriever, full grown at around 40 pounds.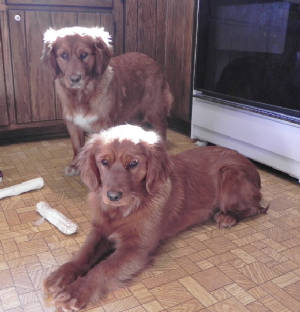 Sisters, Daisy and Sophie (Sophie is around 30 pounds)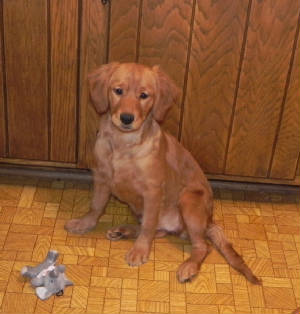 C.C. as a young pup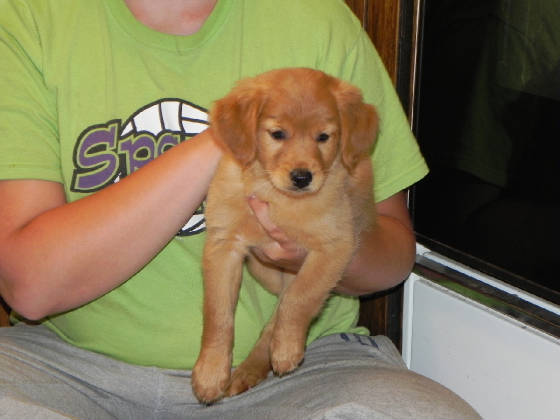 Penny at just under 8 weeks. Our first home bred Mini Retriever!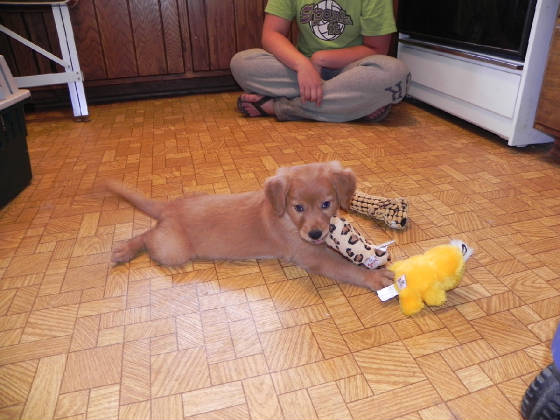 Penny, a near perfect Golden Retriever replica! Est. to get to be 25 pounds as an adult.
C.C. at 5 weeks old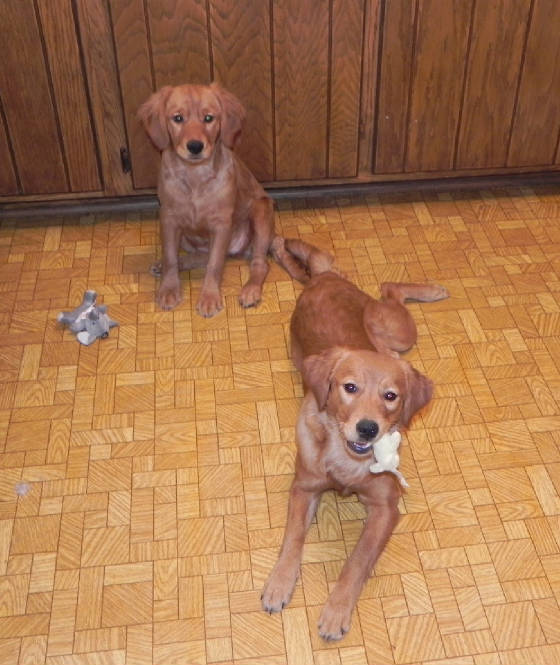 C.C. and Penny all grown up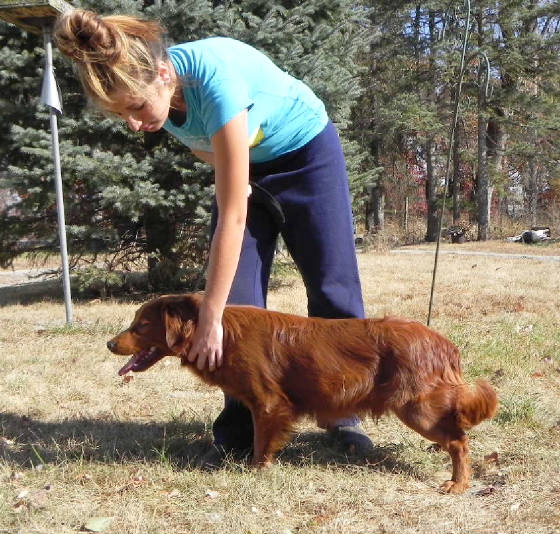 This is Max. See him in this video: http://www.youtube.com/watch?v=fG7OJv0Qqr0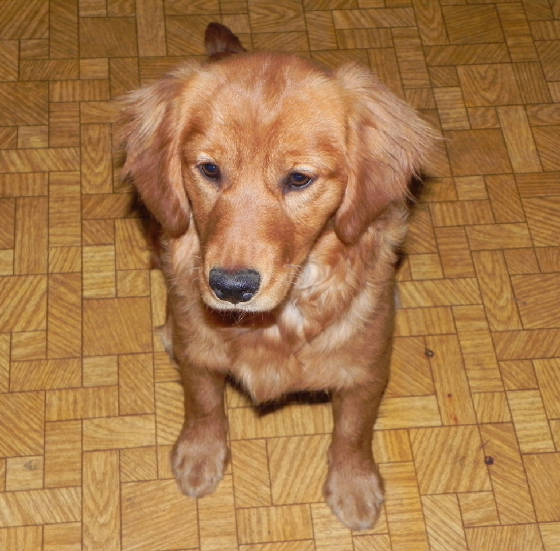 Our C.C. Just gorgeous, sweet, calm, gentle, fun . . . a Daisey daughter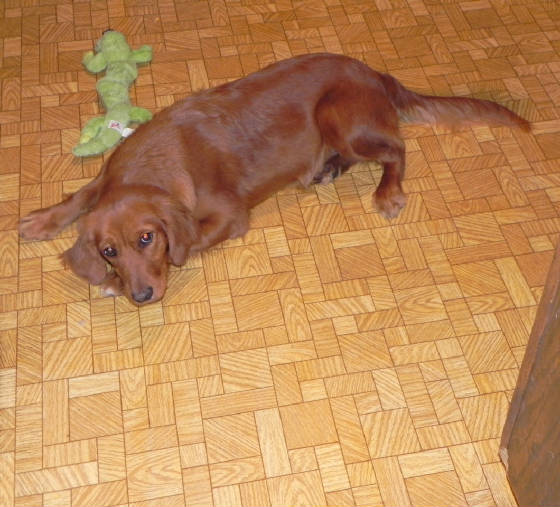 This is our girl Sunny.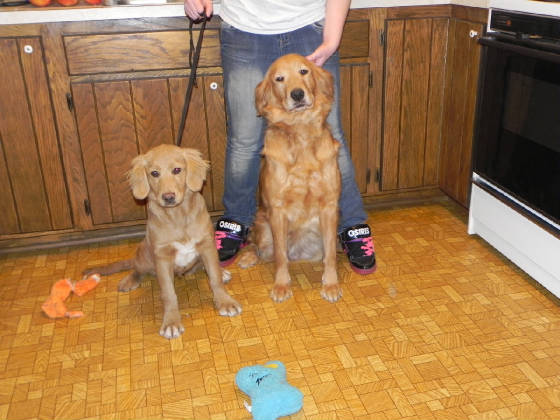 Liberty a Mini Retriever next to Maggie a full size Golden Retriever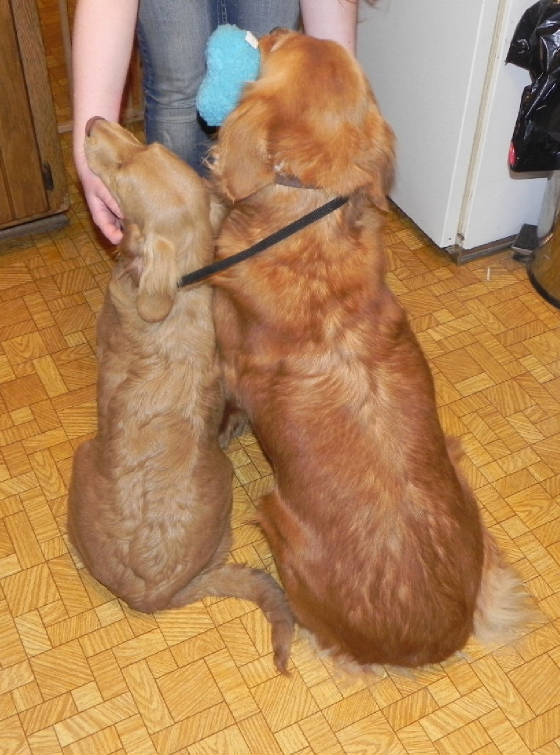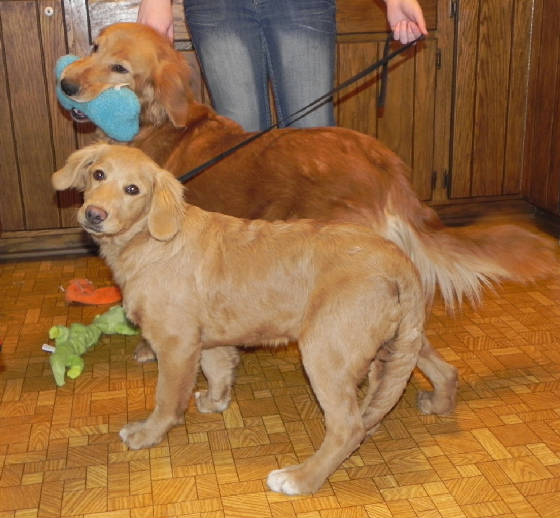 Liberty a Mini Retriever next to Maggie a full size Retriever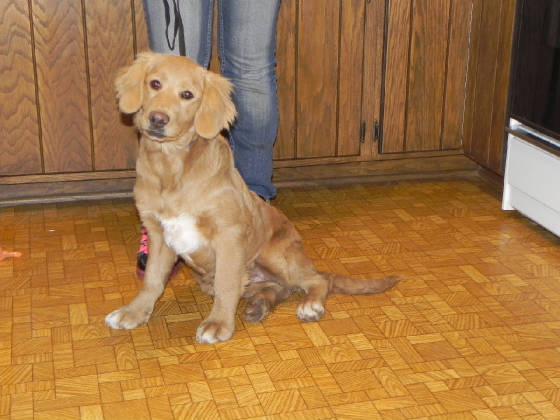 Liberty - a Tucker x Cameo daughter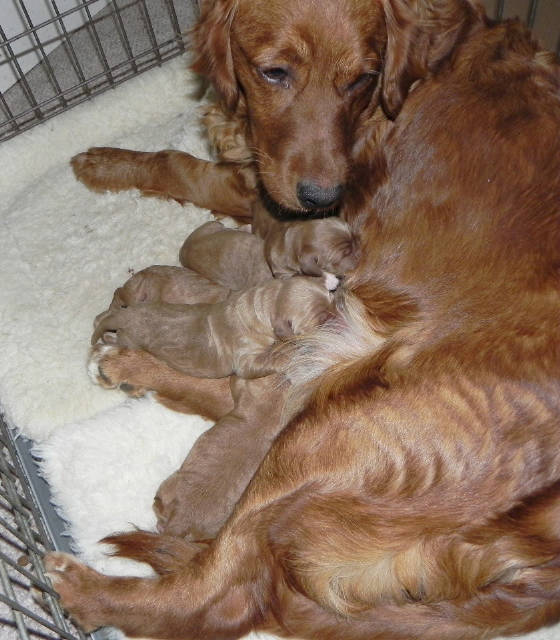 This is Dash - a Tucker daughter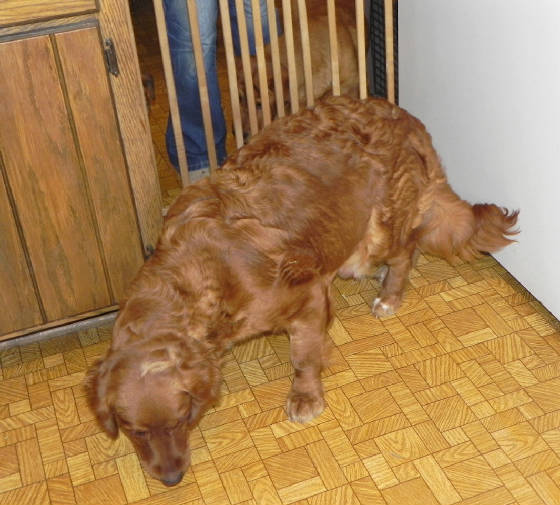 A very pregnant Dash - she got her name for that dash of color on her head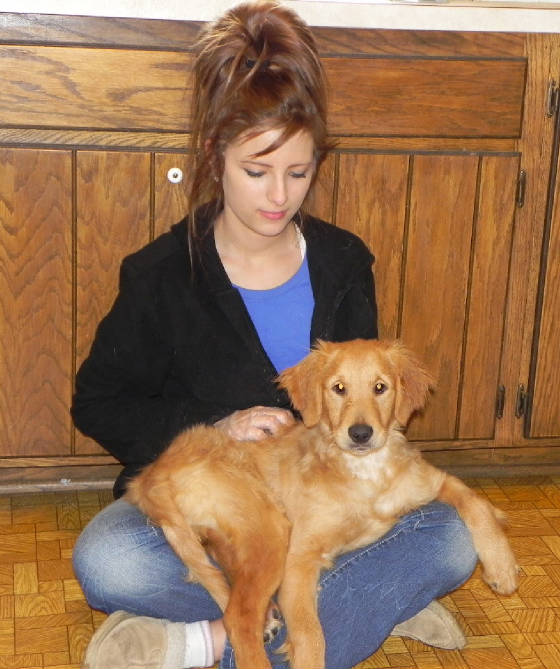 75% Golden - Rocky as a pup - now a Stud dog for us. What an amazing dog he is.

Mini Goldendoodles, Mini Doodles, Minnesota Miniature Goldendoodles, Minnesota Mini Goldendoodles, Minnesota Goldendoodle Breeder, Minnesota Miniature Goldendoodle Breeder, F1b Mini Goldendoodles, Mini F1b Goldendoodles, Minnesota Moeyn Poodle Breeder, Miniature Golden Retriever, Mini Retriever, Mini Golden Retriever, Golden Cocker Retriever, Goldendoodle, Klein Poodle, Moyen Poodle, Sport Retriever, Dakota Sport Retriever, Comfort Retriever, Mini Comfort Retriever, Miniature Comfort Retriever.