.
We'd love to share more information about the darling puppies that we have available. So when you send us your introduction, as written about on our "purchasing process" page, and let us know the SPECIFIC DATE that you want to get a puppy, then we will send you a complete listing of all of the available puppies that would meet your timing and criteria. The list will include pricing and video links.
.
There is NO difference between a Mini Retriever and a Mini Golden Retriever. They are the same thing. People just use both names.
!!! Do send us your introduction as asked for on our purchasing process page if you want to receive any additional information from us.
.
.
1. Maple. She is a super tiny and very rare size. D.O.B. 6-8-2018 Has been spayed. $2,000 See her in this video: https://youtu.be/tjqKRdKKiM0 https://youtu.be/18zzIRda7UE For her we want her new owners to meet her in person, also we don't send her on an airplane. She is partially potty trained, not obedience trained.
.
.
3. Buddy - born 2-9-19 23 lbs at 5 months. We prefer to have him go locally. He has been neutered which is a $300 expense. I think he has had all of his puppy vaccinations done and he has had a rabies vaccination done. Another dog in the house would be ideal. He is crate/potty trained. Has a great start on his leash training and sit/stay/heel. $1,800 SALE: $1,600 !!! See him in this video:
https://youtu.be/V9VUgnD07jU
.
.
6. Riley is the sire to a new litter that will have a go home date of 8-27 to 9-3. Fly out date of 9-3 or after. Males are $1,700 and $1,600 see them in this video:
https://youtu.be/sNK645GXMUI
.
7. We have some brand new babies recently born, ready for new homes towards the end of September. $2,000 each until evaluations are done around 6 weeks old. Since the pups were born so close together it is a combined reservation list of 2 litters, so lots of puppies to choose from. See them in this sneak peak video:
https://youtu.be/SDaHwtn1KCw
and
https://youtu.be/WH6TiSA8A7k
A reservation list has been started. Selection of specific puppies begins when they are around 6 weeks old.
.
8. Oct 7th to 14th we will have some other puppies ready to go.
.
.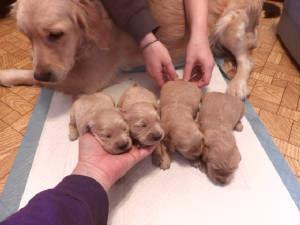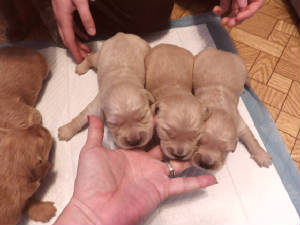 .
Find us on Facebook at "Regal Kennel"
.