.
We'd love to share more information about the darling puppies that we have available. So when you send us your introduction, as written about on our "purchasing process" page, and let us know the SPECIFIC DATE that you want to get a puppy, then we will send you a complete listing of all of the available puppies that would meet your timing and criteria. The list will include pricing and video links.
.
There is NO difference between a Mini Retriever and a Mini Golden Retriever. They are the same thing. People just use both names.
!!! Do send us your introduction as asked for on our purchasing process page if you want to receive any additional information from us.
.
.
1. Maple. She is a super tiny and very rare size. D.O.B. 6-8-2018 Has been spayed. $2,000 See her in this video: https://youtu.be/tjqKRdKKiM0 https://youtu.be/18zzIRda7UE For her we want her new owners to meet her in person, also we don't send her on an airplane (we don't ship adult dogs). She is partially potty trained.
.
.
.
.
.
b. Female, red/dark colored, very small, never been offered until 11-16. She was a pick of the litter/hold back puppy for us. $2,200 Ready 11-20 or after.
https://youtu.be/DWHI_-5EiGs
morgan's
.
.
7. Ready to leave now, Butter sired male puppies $1,600 https://youtu.be/AeLeluP05Ew Angel's
.
8. A reservation list has started for those that can take puppies with go home dates of 11-14 to 11-21. Fly out dates 11-21 or after. $1,500 - $2,000. Super awesome pups, variety of colors/shades. ASK / EMAIL for the list and we will get that right to you.
.
9. Male only puppies, sired by Butter, that will be ready December 18 to 25th. Fly out dates 12-26 or after. Prices TBD. $2,000 - $1,500. A reservation list has been started and there is room for two more people.
https://youtu.be/FQcaAc8rZvk
.
Our litters come in "clusters" and so right now is a great time to select a puppy on through to a go home date of early December will be some good selection.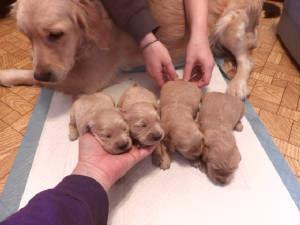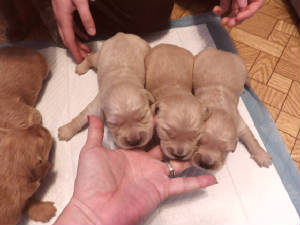 .
Find us on Facebook at "Regal Kennel"
.