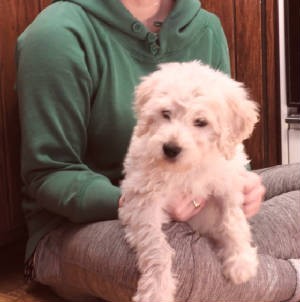 State of MN License: # 411422
Here is a quick list of what is available as of June 17, 2019.
.
We are having a hard time uploading photos to this site. Sorry that there aren't always photos here of the available puppies. Watching the video links is the best way to see the pups for now.
.
.
Mini/Medium Goldendoodles
.
.
*** Sometimes you have to "copy and paste" the video links - if you can't get them to play by clicking on them. Or go to "youtube.com" and find "doodlelady" channel. ***
.
Available Puppies:
.
.
1. Vanner is the proud pappa our current litter !! Ready for new homes now. 2 white with spots males SUPER SALE $675 !!!! All 4 puppy vaccinations are completed. Healthy. See them in this video: https://youtu.be/X59XF__27DA Updated video of one of them:
https://youtu.be/nGBDrmU5DXE
.
2. Vanner is the sire to a brand new litter that can leave here between June 16th to June 23rd. Males: Blue Merle $2,000 and Gold $1,800 See them in this video:
https://youtu.be/87LGZWv0bek
Females: $1,500 for golds, $1,300 for black See them in this video:
https://youtu.be/no7BNFEXVjA
.
3. AUSSIEDOODLE: Vanner, who sires our wonderful Goldendoodles has a male Mini/Med Aussiedoodle. He is ready for a new home now. $1,800 ON SALE: $1,500 One blue eye and one brown eye, super gorgeous coloring and markings. Sweet and fun! See him in this video:
https://youtu.be/MTBKBCLFmig
.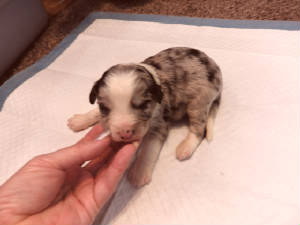 .
.
Puppies we are hoping will be born soon:
.
Nothing planned at this time.
.
.
.
To see photos of our customer's doodles, visit the "Regal Kennel" page on Facebook.
.
.